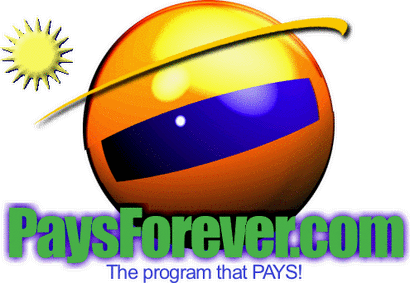 ---
Your $39 product package/membership purchase includes a Software/eBook package with full resale rights, software package, personalized website and hosting. Due to the immediate delivery and accessibility of the products, all fees associated with the PaysForever.com Membership are non-refundable. There are NO Refunds. If you cannot afford $39.00, then please don't purchase the package.


The purchase will appear on your statement as D&S Enterprises. Please make a note of this so you will recognize it when your statement arrives!


No guarantees are made with respect to income. You may choose to resell this membership/product packages and earn $20.00 per sale. You will be provided with an affiliate link for use to resell the PaysForever membership/software package.

We have a ZERO SPAM policy. The use of SPAM to generate sales is strictly prohibited. Any member deemed to be spamming will be terminated immediately. No refunds will be issued. All evidence gathered will be turned over to the proper authorities. Under no circumstances may you include your PaysForever URL or the PaysForever.com name in any e-mail unless the person has requested the information from you.
PaysForever.com reserves the right to E-Mail all of our members with updates and notices about our program at any time. Your membership includes a subscription to the acclaimed "Partners in Success" Ezine. Look for the Ezine in your inbox monthly.
PaysForever.com reserves the right to modify these terms and conditions, without notice to our members, at any time.
PaysForever.com reserves the right to terminate the website of any member deemed to be participating in negative activity which is considered detrimental to the program and it's general membership.
Your E-Mail Address and other personal information will never be shared or sold to anyone.
**********************************************